Two Alarm Utility Building Fire Threatens Nearby Residences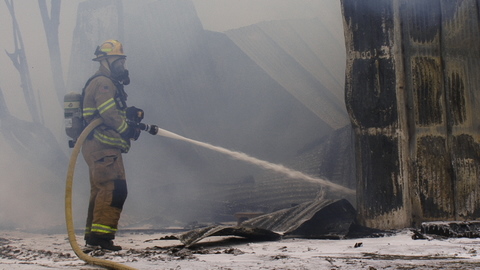 On Monday, April 5, 2010 at approximately 2:18 p.m., Fifteen (15) Douglas County Fire District No.2 Fire Fighters, with five (5) Fire Engines and three (3) Command Units; assisted by three (3) Roseburg Fire Department Fire Fighters, with one (1) Fire Engine; under the direction of Fire District No.2 Battalion Chief Barry Hutchings; responded to a reported residential structure fire at 3517 Hughes Street in Roseburg.

Responding fire units reported seen "heavy black smoke from Newton Creek Road." First units arrived on scene in seven (7) minutes and encountered heavy smoke and fire showing from a detached utility building on the rear side of the property. Flames were showing on all sides on the approximately 30 feet long by 30 feet wide single story metal construction utility building. Fanned by gusty winds the flames caught nearby power lines on fire and also threatened a small travel trailer and nearby residence.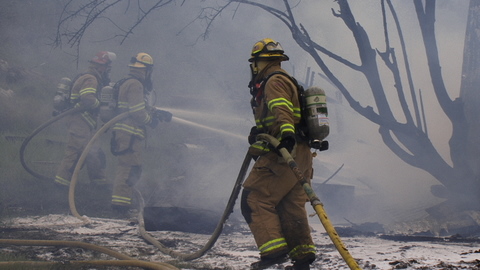 Firefighters using hand lines concentrated their efforts on preventing the spread of the fire to the threatened travel trailer and structure while simultaneously attacking the fire involving the utility building and had the fire under control in fifteen (15) minutes. Salvage and overhaul operations to thoroughly extinguish remaining hot spots involving the building and its contents continued until approximately 04:10 p.m. Firefighter efforts prevented any damage to the threatened travel trailer and residence.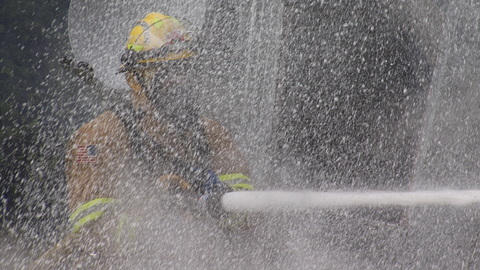 The occupants of the building where scene and assisted fire fighters with information about the contents of the building.
No injuries to civilians or firefighters were reported.
Douglas County Fire District No.2 fire investigators were able to establish that the fire originated more likely than not when a tree limb broken by a gust of wind landed on the power line supplying power to the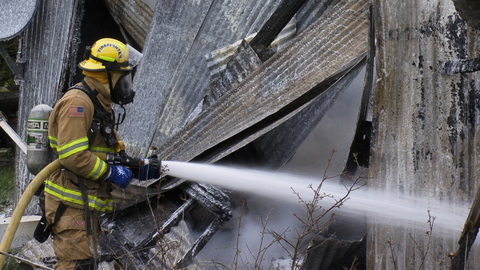 utility building and caused a short circuit that initiated the fire, which burned undiscovered by the home occupants for un unknown period of time. Fire Damage is estimated at approximately $5,000.