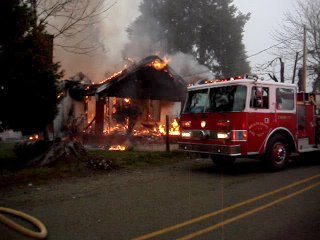 Douglas County Fire District No. 2 responded to a reported structure fire at 235 Joelson Rd. in Umpqua at 0754 hours this morning. The house was reported to be fully involved in fire when the reporting party called 911.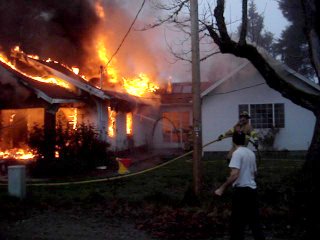 Three engines, two water tenders, and a Battalion Chief responded to the incident. The first arriving engine reported that the roof had collapsed as they arrived. The first two engines with 4 personnel quickly deployed hose lines and brought the fire under control. The structure is believed to be a total loss, however a nearby barn was not damaged.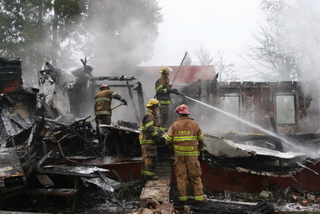 The total number of personnel on scene was 12 Fire District 2 firefighters and 3 from Sutherlin Fire Department.
 Click here for video.